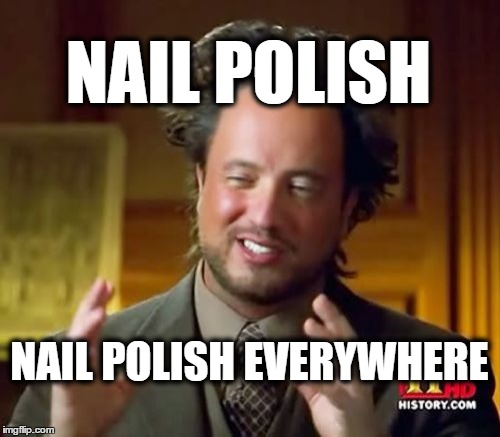 Dear students, Welcome to my newest project: Nail Art 101!
Please, take a seat and and make yourself comfortable as I take the presences:
Nail polish?
Nails?
Creativity?
Desire to have fun?
Have you got everything? Well, that's absolutely GREAT! Because it means that we can finally get this big project started!
Nail Art 101 is the name that I gave to a short series of 10 posts, in which I'll introduce some of the most common and useful techniques and tricks to start off with nail art or refine your skills if you already are a nail polish addicted.
Nail Art 101 is open to any kind of request or question: if you want to see a specific technique or want me to explain a given topic, I'll be accepting all of your requests until lesson #10 is published. So speak your mind and engage in class participation!
Are you ready? Then go check Lesson #1- Gradients, because Nail Art 101 STARTS NOW!